BMW Brake Specials in Beaumont, TX

Brake Pads
by Factory-Trained Technicians
Save $50.00 on any Brake Service*
*This offer is valid only for BMW 3 Series (E46) Sedan, Sports Wagon and Coupe (built from 2000 - 2005) and Convertible (built from 2000 - 2006). Offer not available on M models. Prices include parts and labor. Fluids as well as taxes may be additional.
Brakes are one of the most important safety features of your vehicle. Consequently, regular brake maintenance is essential to keeping your vehicle safe. At BMW of Beaumont our expert technicians will carefully examine your brakes to diagnose any issues and then perform brake maintenance and repair. At our Service Center in Beaumont we provide the following brake services:

-Inspection of hydraulics, fluid and hardware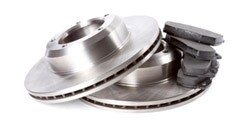 -Replacement of brake pads and shoes
-Brake fluid service
-Brake hardware service

In addition to offering regular specials and competitive prices on brake services and repair in the Beaumont area, we wash and vacuum every car brought in for service.

Schedule an appointment with one of our technicians today.  Questions?  Contact us at (409) 840-2647.